Published 4 hours ago
Presented by Lenovo
Lenovo Story Hub
When the UK entered its first closure last spring, most schools closed abruptly. As students, teachers, and families adapted, a school kept its doors open to some of the most vulnerable. The children of Henry Tyndale, a special community school that serves students of all academic ages with complex learning difficulties, needed alternative options to distance learning. This includes students with physical disabilities, language difficulties, or autism spectrum disorder, aspects that prevent them from living in the same way as children in general education.
With the help of Lenovo volunteers and virtual reality headsets, technology was able to play a special role in providing a safe immersive experience for these students.
"Technology gave them the opportunity to find something they would never have been able to experience before, in a completely safe environment," says Mehal Shah, director of Henry Tyndale.
Reinventing community outreach
The pandemic disrupted countless community projects that supported people in need, including Lenovo's own World Service Month, a key moment of annual volunteering on the Lenovo philanthropic calendar. In 2020, many of our plans for the event were redesigned for a virtual landscape, from online volunteering to digital learning and virtual mentoring projects.
The challenge of creating a volunteer project in line with local legislation, human resource guidance, and the greatest possible risk reduction was an incredible demand for our volunteer project leaders. Still, Kate FitzGerald, Lenovo's business operations manager, was passionate about overcoming.
FitzGerald is no stranger to managing local initiatives. Two years ago, he led a project at the Helen Arkell Dyslexia Center, where a team of Lenovo volunteers spent the day beautifying the center with painting, cleaning, and gardening projects.
In 2020, while many educational institutions, jobs, restaurants and shops completely closed their doors, schools for children with special educational needs (SEN) remained open in order to provide their students with support and care. essentials. So for this World Service Month, FitzGerald had a clear proposal: to help students break the daily limitations of COVID-19 by providing Lenovo's VR Classroom 2 immersive learning solution to Henry Tyndale School children .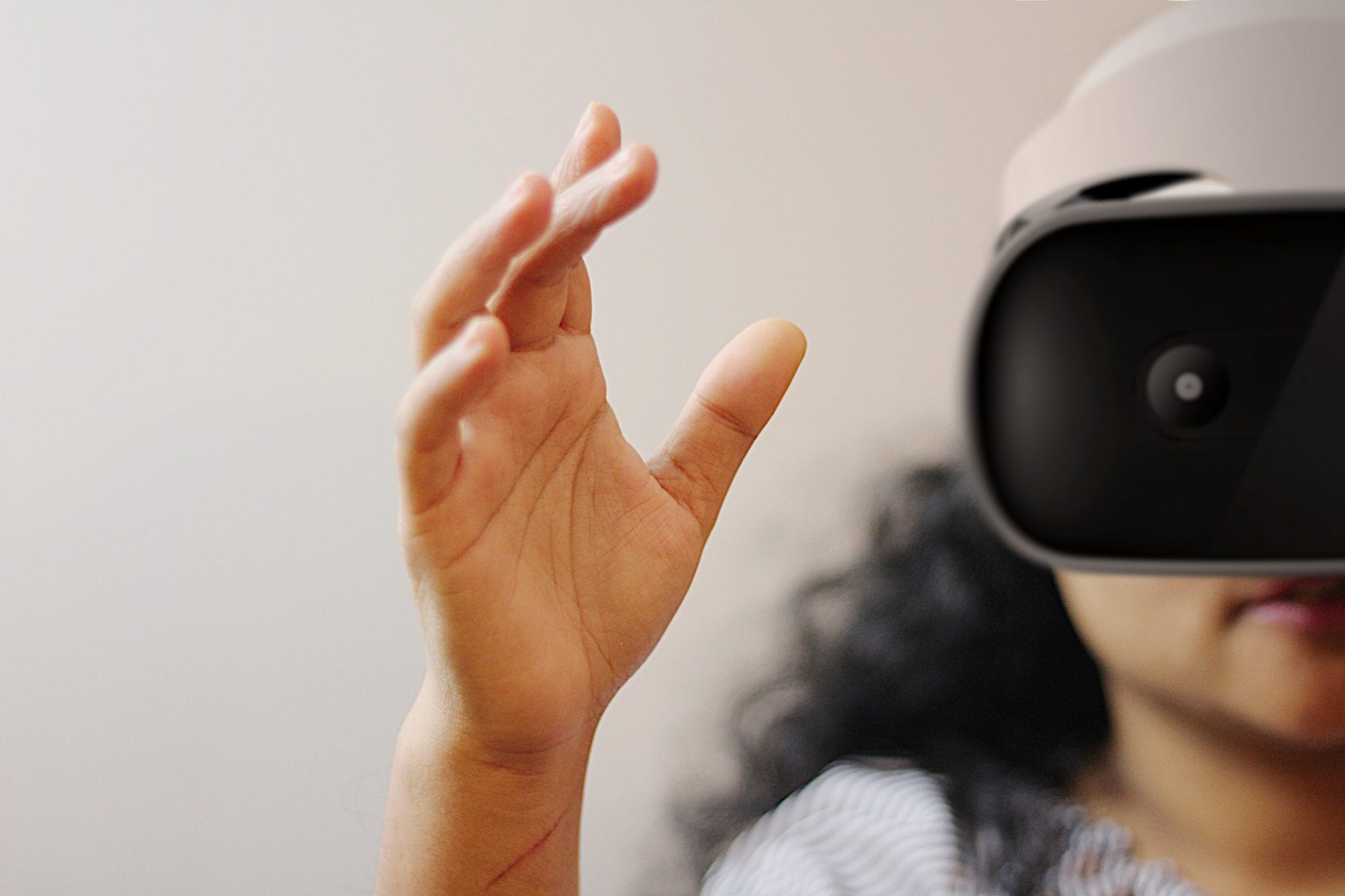 A technology-led initiative
In October, before the second blockade of the United Kingdom, FitzGerald had planned for six Lenovo employees to visit the school, including herself, armed with Lenovo Mirage VR S3 headphones. With an existing connection to the school, she knew her community of supportive parents would be on board to increase their use of technology in education, having made investments in the past.
"For this World Service Month, I wanted to do something that requires more practical involvement and maximize technology capabilities," says FitzGerald. "Lenovo was very supportive, helping me raise resources and acquire the most effective equipment for the school."
FitzGerald and volunteers also joined Chris McQuade, PCS Systems operations manager, who has supported Lenovo in recent years in delivering free VR experiences to more than 1,500 students across the UK.
"As humans, we are generally not the best analytics students, even though our education system is based on an analytical framework," McQuade explains. "We are much better audiovisual students, which is why we absorb so much information from our televisions, radios, social networks, etc. RV is a technology that offers a perfect audiovisual environment wherever it is, so people can't forget it because "So it's the perfect tool for education. But I couldn't have predicted how much more magical it would be for SEN children."
Virtual tours to a whole new world
The project was overseen in an interactive but simple setup in the school lobby and involved about 40 students with diverse needs. Each Lenovo employee sat individually with a student, connecting them with a Mirage VR headset and The Wild Immersion app, which allowed children to select safari experiences in Africa, Asia or the Amazon and embark on a journey. virtual in nature. . Employees were prepared for the experience, and each volunteer was isolated two weeks before the event to prevent the spread of COVID-19.
The Wild Immersion is endorsed by renowned primatologist Jane Goodall, presented as a project to raise awareness of the natural world with the power of virtual reality. The videos were recorded at wildlife reserves around the world, using 360-degree cameras to see the animals up close in their own environments. Armed with headphones, students could fly alongside flamingos, sit in a tree with pandas and giant sloths, recline in the mud with buffaloes, and even touch their noses with a giraffe.
The experience provoked several reactions.
"Some children came in directly; others were a little more sensitive, "says FitzGerald. "There were a lot of shocked reactions to seeing the animals, but at the end of the session, most were pulling their headphones towards them to experience more. The smiles on their faces were amazing."
Director Shah was also impressed. "Many of our students have physical disabilities, but it was seen how their eyes and body reacted to the exciting new things they were seeing," he says. "Some of these children need to be protected from day to day because they are vulnerable. So some were scared. A couple of them even threw headphones into the room at first. But then they were curious; they wanted to pick them up and take another look. "
From emotion to fear, emotions grew for everyone involved.
"One student asked me if I could show him his favorite animal: a zebra," McQuade recalls of a similar school visit. "He explained that his mother could not afford to take him to the zoo, but that he had been saving up to visit him. I took him on a virtual safari and showed him a herd of zebras on African planes. he took out his headset, crying and thanked me. The teachers were crying; I shed a tear. He told us he would tell his mother and let her know he could stop saving. "
The future potential of virtual reality
RV offers any school the opportunity to create new ways to engage their students. And for these kids, it provided an even richer sensory experience. With the headphones given to Henry Tyndale to store them after the day, the school is now studying how technology can enrich the curriculum and offer new skills to its students.
Through its own 360-degree camera, the school hopes to focus in particular on students with autism, providing them with experiences of daily activities that can be difficult to access. For example, record the process of visiting a mailbox and allow students to experience the exercise in a safe environment with teachers supervising and speaking to them. Many children with autism may find changes, or even the suggestion of change, disturbing. With virtual reality, teachers can show them the environment to help them during the transition and improve comprehension, because they will have already lived the experience.
"Not only that, but we're looking at whether it's possible to use headphones to help kids get back into normal public life once the lock restrictions are relaxed," Shah comments. "This will be hard enough for all of us, but even harder for SEN children.
"We are establishing development plans and measuring what can be achieved. But this experience has really shown us the power of technology to make it accessible to everyone and the potential it has to make a tangible difference in people's lives. "
"This project really demonstrates the impact that technology can have on education, enriching the lives of these children with experiences they will remember forever," adds Santiago Méndez Galvis, head of philanthropy at Lenovo EMEA. "We are extremely proud of Kate's work, the way she overcame the challenges of holding a safe event and the overall success of the day at Henry Tyndale. With the help of PCS, we are excited to see what lies ahead. the future and how we can maximize the capabilities of virtual reality ".
The Lenovo Foundation provides smarter technology for everyone, as it empowers underrepresented communities with access to STEM technology and education. Our focus on philanthropy leverages our employee experience, global diversity and product innovation to create a stronger impact on the communities where we live and work. World Service Month (GMOS) is an annual grassroots effort that advocates for volunteers to align with the Lenovo Foundation's mission. In 2020, we saw 132 unique projects carried out by 3,120 volunteer employees for GMOS, including Kate FitzGerald's initiative with Henry Tyndale.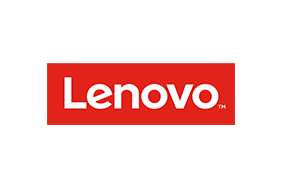 Lenovo
Lenovo
Lenovo (HKSE: 992) (ADR: LNVGY) is a US $ 50 billion Fortune Global 500 company with 63,000 employees and operating in 180 markets worldwide. Focusing on a bold vision to deliver smarter technology for everyone, we are developing world-changing technologies that create a more inclusive, reliable and sustainable digital society. By designing, engineering and building the world's most comprehensive portfolio of smart devices and infrastructures, we also lead a smart transformation to create better experiences and opportunities for millions of customers around the world.
More than Lenovo